I've been singing weekly since I was 13 years old. In that time I've sung for recordings at Angel Studios, been brought in to boost sections for the BBC Proms and Huddersfield Choral Society, and sung solo on Radio 4's Sunday Worship and Sunday Service.
Singing is my lifeblood: I love to sing in choirs and to teach it to others. If you are interested in hiring me, please click 'get in touch' at the bottom of the screen.
     – Joe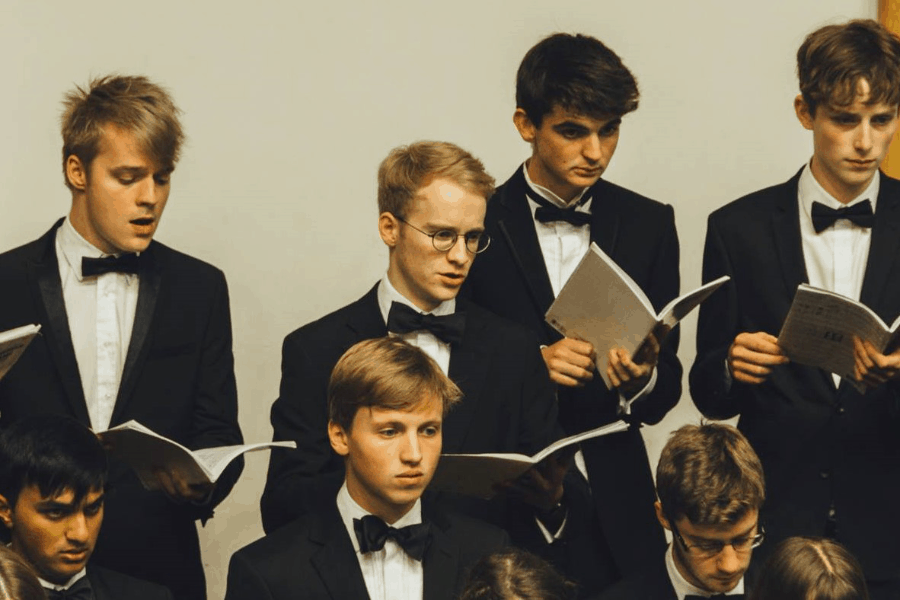 " Joe was very patient, kind and encouraging with my daughter when learning the piano and singing and she progressed really well in her lessons. "
Angela O'Grady
Classroom singing with four Mossley schools (primary and secondary schools) 2019-
BBC Daily Service Singers live broadcasts and pre-records 2018-
Handel's Messiah bass soloist with Wyatt Sinfonia 2018
Elgar Caractacus performance and recording bass bump for Huddersfield Choral Society 2018
Bach B Minor Mass bass soloist with Manchester Singers 2018
Backing singer for Hans Zimmer Live at Liverpool Arena 2017
Recording: The Silver Stars at Play by Kantos Chamber Choir (Prima Face) 2017
Hired singer for The Hallé Choir Schoenberg's Gurre-Lieder 2017
Joint performance with Dame Emma Kirkby 2017
Manchester Cathedral Deputy Lay Clark 2016-

BBC Radio 3 recording of  Anthony Burgess King Oedipus radio play with BBC Philharmonic and Kantos 2016
Bernstein Chichester Psalms bass soloist with University of Manchester Chorus 2016
Alexander Armstrong A Year of Songs backing vocals at Angel Studios, London 2015
Rodolfus Time and it's Passing CD recording 2015
Benjamin Britten War Requiem BBC Proms Youth Choir 2014
Choral soloist Tête à Tête Contemporary Opera Festival, London 2014
Singing with my school's Big Band and chapel choir 2007-2014
" I just wanted to say thank you for helping Orna with her preparation for the Hallé children's choir.
She did a confident audition and has been offered a place. 
Thank you for being a great teacher, building her confidence and making the whole experience fun. "
Rebecca Murphy
" Joe was very patient, kind and encouraging with my daughter when learning the piano and singing and she progressed really well in her lessons. "
Angela O'Grady